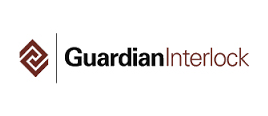 We Are Experts On The Guardian Ignition Interlock System
These are ignition interlock systems that are wired to your vehicle. They prevent DUIs by repeat offenders by making sure that a vehicle will not start unless the driver blows into a breathalyzer. We have been providing Guardian Interlock DUI Services since 2001.
Put Simply, Guardian Aims To Reduce Repeat Offenses By Drunken Drivers.
Alcohol Monitors For Vehicles
To date, the Guardian Ignition Interlock devices have already prevented 4,931,988 intoxicated drivers from accessing the roadways. These in-car alcohol monitors incorporate mandatory breath-testing before start-up and immediate lock-down of vehicle's starting system at the first indication of alcohol to successfully prohibit intoxicated drivers from repeatedly harming themselves and their fellow citizens. Studies show that re-arrest rates have decreased by 66% among individuals who have used Guardian's Interlock device. We are a business founded on providing technologically innovative and reliable products, and ensuring a cost-effective alternative to the expense of incarceration. Explore our site to learn more about how we became the industry-leader in Interlock devices, and how we can be of service to you.
What Is The Guardian Advanced Alcohol Monitor Device?
The Guardian Advanced Alcohol Monitoring Device is a state of the art, alcohol-specific ignition interlock. This device is the culmination of over 20 years of ignition interlock experience.
How Does The Guardian Alcohol InterlockWork?
Simply, we will install AMS2000 alcohol monitors into vehicles through the electrical system. When the device, through a simple breath test, detects more than a predetermined level of alcohol, the car will not start.
How Do I Use The AMS2000?
Starting The Car
Get in car and put seatbelt on
DO NOT PUT KEYS IN THE IGNITION
Push button on AMS 2000
Wait for messages: "warmup", "blow now"
Blow into mouthpiece 4-5 seconds until unit beeps then inhale for one second.
The device will go through its detection cycle
If BAC is low enough, LED will say "pass", "start car"
Put keys in ignition
Start vehicle
Rolling Retest
Unit beeps and says, "blow now"
Be aware of your surroundings to ensure a safely taken test, if you cannot take the test immediately you have 5 minutes of time to take test
Pick up hand-held unit
Blow into mouthpiece for 5 or 6 seconds until unit beeps, then inhale for one second.
Wait for a distinguishable sound and If BAC is low enough, LED will say "pass"
Continue driving
Turning Off The Car
Park car
Turn the ignition off
Wait for the prompt "DO NOT UNPLUG"
Wait one minute.
REMOVE KEYS FROM THE IGNITION