Our Auto Maintenance Program Keeps Your Vehicle Running At Peak Performance
After reaching two years or 24,000 miles, bring your vehicle to our Fort Collins auto shop for a routine maintenance checkup. Whether you are in need of domestic or foreign car maintenance, our team of certified mechanics will be able to perform service for the following areas to ensure that your vehicle is properly and efficiently running.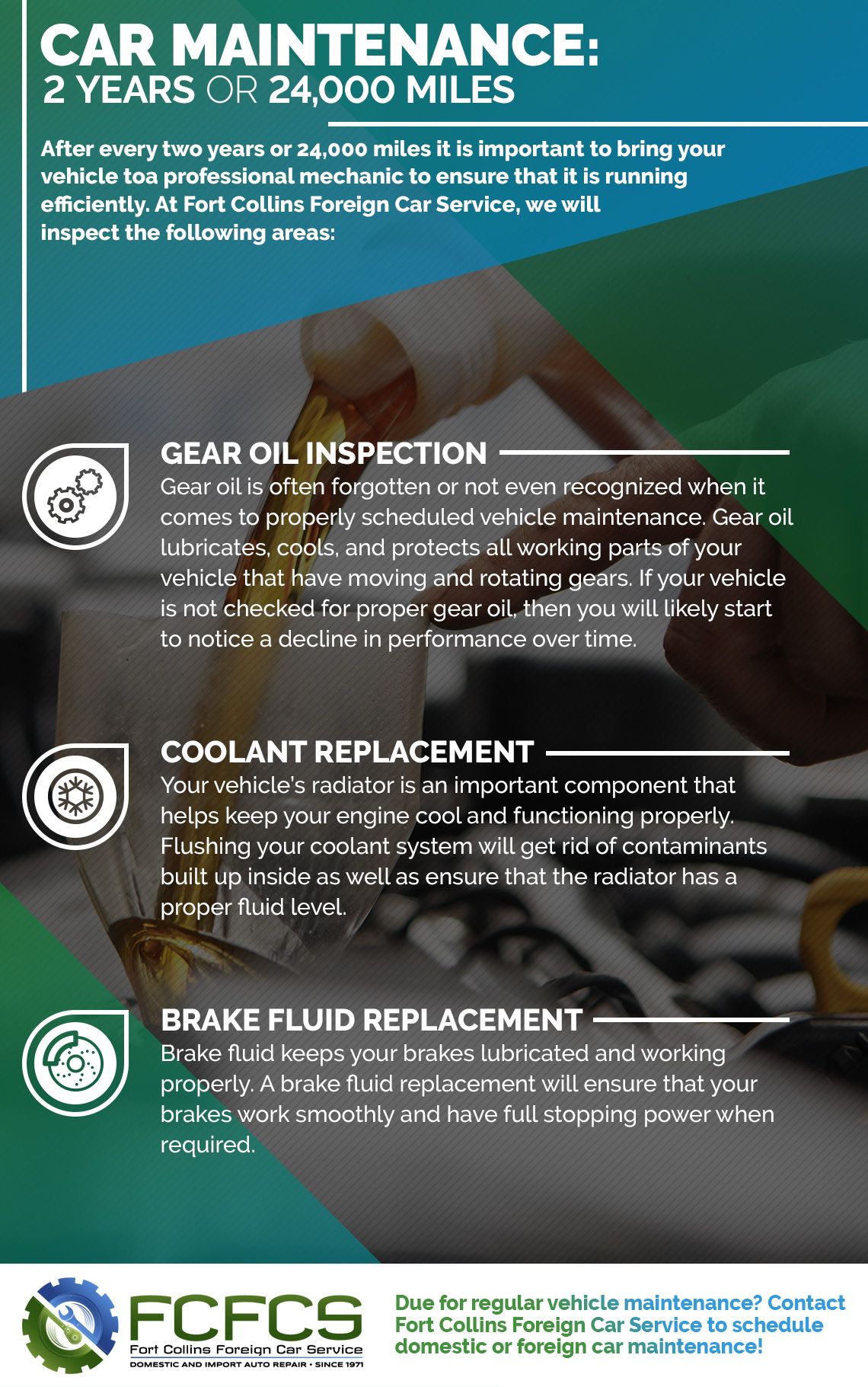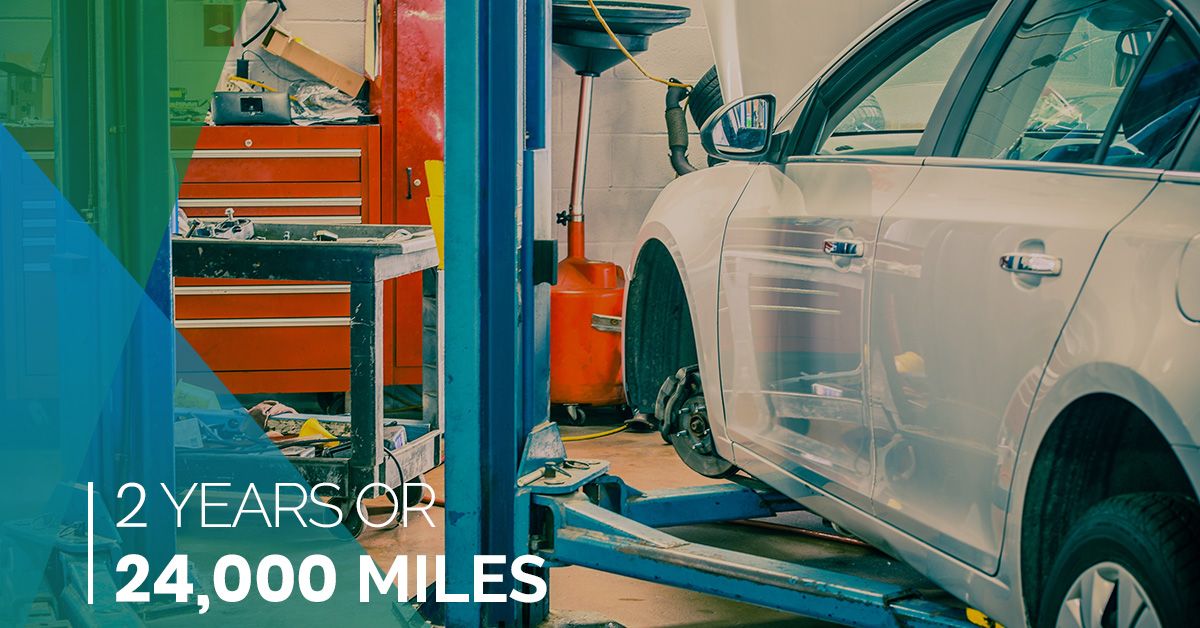 After hitting two years or 24,000 miles, it is important to check-up on your vehicle to ensure that it's safety, efficiency, and longevity is maximized.
At Fort Collins Foreign Car Service, our team of ASE Certified Master Technicians have over four decades of experience providing vehicle maintenance and repair services for both foreign and domestic vehicles.
No matter the make or model of your vehicle, bringing it into our Fort Collins mechanics at 24,000 miles or the two-year is something that should not be overlooked. In addition to a variety of other tasks, our mechanics will provide the following maintenance services:
Gear Oils
Gear oil is often forgotten or not even recognized when it comes to properly scheduled vehicle maintenance. The main purpose of gear oil is to lubricate, cool, and protect all of the working parts of the car that have moving and rotating gears. These are the gears that enable your wheels to spin at the appropriate speed when you apply the gas. If your vehicle is not checked for proper gear oil, then you will likely start to notice a decline in performance over time.
Coolant Replacement
Your vehicle's radiator is an important component that helps keep your engine cool and functioning properly. Having your coolant system flushed when you bring your car in will help get rid of contaminants that can build up inside as well as ensure that the radiator has a proper fluid level.
Brake Fluid Replacement
Brake fluid keeps your brakes lubricated and working properly. Over time, however, small bits of your wheel cylinders and your brake calipers can degrade and fall into the brake fluid, causing it to thicken and become clogged with all of these particles. With a brake fluid flush or replacement, all the old brake fluid in your vehicle is replaced with clean fluid. A brake fluid replacement will ensure that your brakes work smoothly and have full stopping power when required.
Choose Fort Collins Foreign Car Service For Regular Car Maintenance
When your vehicle is due for a checkup, bring it into Fort Collins Foreign Car Service. Specializing in both domestic and foreign car maintenance, we make sure your car is running properly and efficiently.