Let Our Fort Collins Automotive Specialists Keep Your Vehicle In Tip-Top Shape
Routine car maintenance is essential in order to keep your car running properly. Keeping up a consistent car maintenance schedule will not only help you save time and money, but it will also help keep the value of your car high. As part of your routine domestic or foreign car maintenance, you will want to make sure that you get your vehicle serviced every three months (or 3,000 miles) at Fort Collins Foreign Car Service to ensure that your car is running efficiently.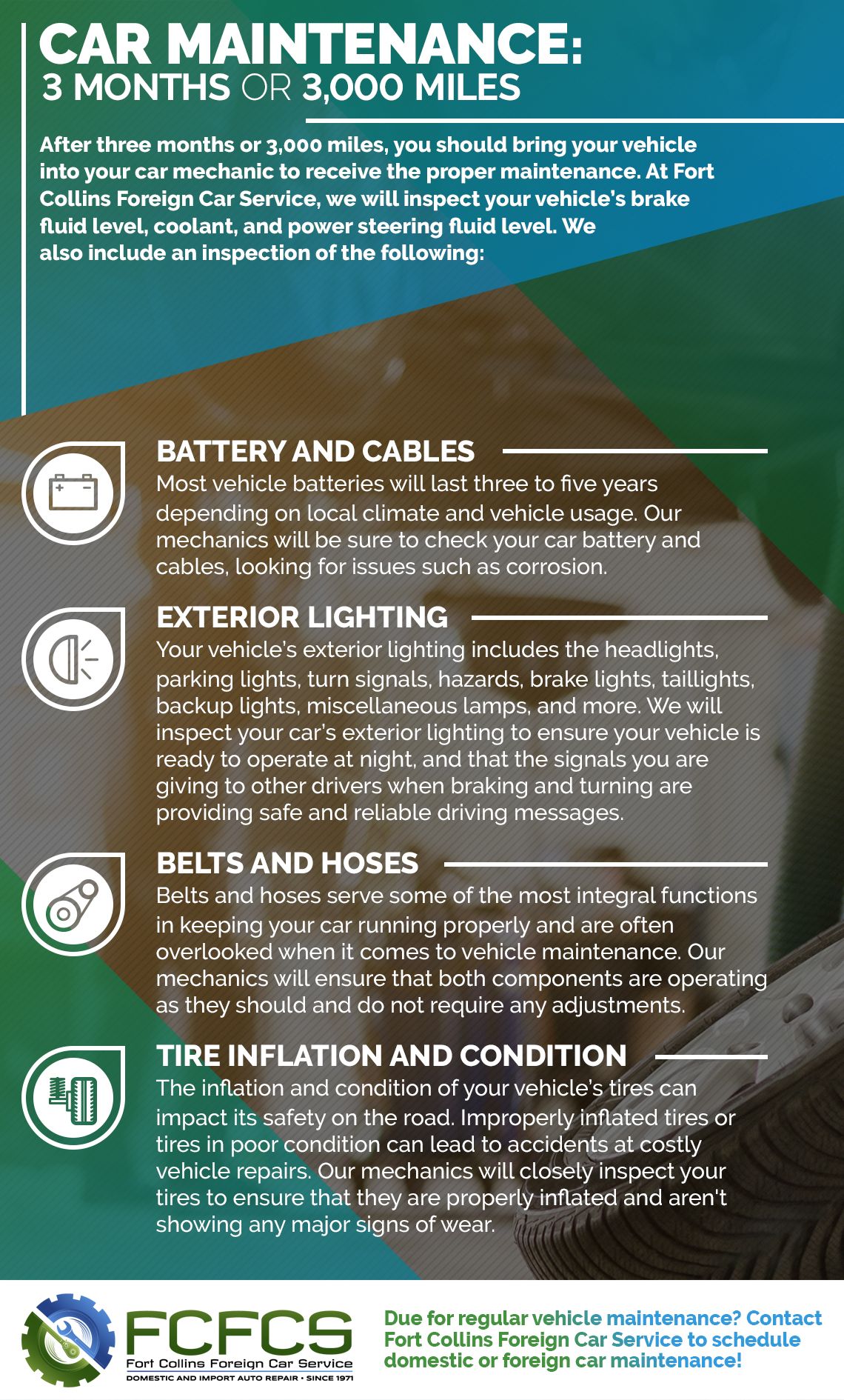 After three months or 3,000 miles, you should bring your vehicle in to get the oil changed and replace the oil filters. Your oil and oil filter needs to be changed regularly because as an engine runs, tiny bits of metal, dirt, debris, and carbon end up in the oil and can cause excessive wear on the engine. You will have the option to choose from conventional or synthetic oil, however, synthetic oil typically has a longer lifespan than conventional motor oil. Furthermore, our car mechanics will inspect your vehicle's brake fluid level, coolant, and power steering fluid level. We also include an inspection of the following:
Battery and cables
Exterior lighting
Belts and hoses
Tire inflation and condition
Choose Fort Collins Foreign Car Service For Regular Car Maintenance
If you are overdue for a domestic or foreign car oil change, or if it has been three months or 3,000 miles since you last brought in your vehicle for regular vehicle maintenance, head over to Fort Collins Foreign Car Service to schedule routine car maintenance. Our team of experienced car mechanics can ensure that your car is running and working efficiently, no matter what the make or model is! Contact us to learn more information.